Managers look for leadership videos about improving their bottom line. Leaders seek out content that can help them become the type of person (and manager) team members want to follow.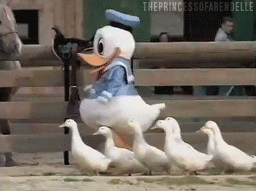 If you're looking for the latter, we've got you covered. We've put together a list of 13 leadership videos that will help you grow as a leader and build stronger teams.
Leadership Videos About Leading Through a Crisis
No matter what type of crisis you're navigating (in 2020, there were plenty to choose from), these videos can help you move forward.
Salesforce invites Bitty & Beau's Coffee owners, Amy and Ben Wright, to talk on their Leading Through Change series. The Wrights share how the pandemic impacted their coffee shop business and its 120 employees, many of whom have intellectual and developmental disabilities. "Meeting people where they are is step one, " says Amy Wright. "I believe as business owners, we are making accommodations for our employees with disabilities and without. Everybody has needs. When you figure out what those are and meet people there, it just brings out the best in your employees."

Follow Salesforce and Bitty & Beau's Coffee on Twitter.
This video features a panel of five leaders who sit on the boards of various companies. Together, the panel talks about how boardroom leadership influences executive leadership. They discuss how boards are handling crisis leadership, planning for work in a post-pandemic world, and responding to demands of racial justice, among other things.

Karen Peacock, CEO of Intercom, notes that the best companies can get stronger during a crisis. "Don't just be in lockdown mode," says Peacock. "This is your chance to really grow, really drive some of this big transformational change."

Follow the panelists, Karen Peacock, Christa Quarles, Merline Saintil, David Lawee, and Danielle Abril on Twitter.
Harvard Business Review invites Harvard professor Frances X. Frei to discuss the struggle of political divides in the workplace and navigating the emotional challenges that come along with polarizing opinions in the office.

Frei shares advice for leaders who want to run meetings that are more open to varying opinions. She recommends asking a question. "Someone from the majority is for sure going to answer the question. Let them," says Frei. "But the next person who wants to talk is also going to be in the majority. Stop that. Instead, after the first person speaks, ask 'Can someone articulate an alternate point of view?'"

Follow Frances Frei on LinkedIn.
Become a better manager so your team can be more effective.
Sign up for a free coaching consultation with Uptick Co-founder Chris Zaugg to discuss how you can increase your teams' effectiveness by connecting relationally.

Leadership Videos About Diversity, Equity, and Inclusion
Diversity, equity, and inclusion (DEI) at work are not achievements you can unlock. Take a note from these leaders who are continuously working to not only have more honest conversations about DEI with their current staff but also to hire more diverse teams.

The Collective Global chats with Kamella Emmanuel, the CEO and founder of Keep Evolving Consulting, about how (and why) you should talk about diversity in the workplace. Emmanuel points out that when you rely on a blend of individuals with diverse minds, everyone benefits. "You don't want everyone at the table to all think and be exactly like you," says Emmanuel. "When you choose people who are the same, with the same mindset, with the same educational background, with the same living environment, you tend to get the same results. And that's a huge, huge mistake."

Follow Kamella Emmanuel on LinkedIn.
In this short Move the Dial episode, Damien Hooper-Campbell, former vice president & chief diversity officer of eBay, talks about the emotional aspect of DEI initiatives. "Policy and compliance are all very important, but we're talking about human beings," says Hooper-Campbell. "We're not really tackling the emotional aspect of the work . . . we need to do better on actually engaging people as human beings."

Hooper-Campbell explains that candid conversations not only help diverse candidates make big impacts on companies, but they also create a trickle-down effect that empowers more people to strive for inclusion.

Follow Damien Hooper-Campbell on Twitter.
As part of their Coalesce conference, Fishtown Analytics hosts a panel about building diverse data teams. The panel includes Meghan Colón of Fishtown Analytics, Colleen Tartow of Starburst Data, and Alexis Johnson-Gresham and Ilse Ackerman of Brooklyn Data Co. Throughout the discussion, the women share their favorite job boards for reaching diverse candidates, tips for hiring outside of your direct network, and how to avoid bias in the application review process.

Follow Meghan Colón, Colleen Tartow, and Ilse Ackerman on Twitter and Alexis Johnson-Gresham on LinkedIn.

Leadership Videos About Improving Employee Engagement and Preventing Burnout at Work
Learn how these leaders keep their teams engaged in their roles and avoid workplace burnout.
This panel features Dr. Jeff Smith, director of Best-Self Academy at 15Five, Hakemia Jackson, executive coach at Bravely, Santiago Jaramillo, co-founder and chief people officer at Emplify, and Gabriel Luna-Ostaseski, co-founder and chief revenue officer at Braintrust. Together, they offer advice on how to catch workplace burnout early, promote self-care, and help burnt-out employees get back on track mentally and emotionally.

"About 60% of all employees out there are burnt out," says Jaramillo. He recommends figuring out how to "support the whole person," not just the employee side of a human. Jackson adds that support will look different for each person. "You can offer up different solutions that aid [employees] in a way that matters most to them," says Jackson. "We have to support them in a manner that is healthy for their well-being."

Follow Jeff Smith, Santiago Jaramillo, and Gabriel Luna-Ostaseski on Twitter and Hakemia Jackson on LinkedIn.
Harvard Business Review talks to Chuck Robbins, CEO of Cisco Systems, about how to keep employees engaged, particularly during a crisis. Robbins stresses the importance of authentic leaders. "People want to work for human beings," says Robbins. "[They] want to work for people they respect." Robbins goes on to say that leaders who want to improve engagement should take an empathetic approach to their management, communicate frequently, and focus on building connections among their teams.

Follow Chuck Robbins on Twitter.
In this Contact Monkey webinar, digital marketing manager Maithili Jha and account executive Pierce Schoel discuss the challenges of gathering honest feedback from employees. Jha and Schoel explain how to encourage candid feedback and how to use that feedback to increase job satisfaction, fuel growth, and improve overall employee engagement.

"At the end of the day [employee feedback] builds that culture where you retain your top talent," says Jha. "It helps them grow, keep them engaged, and eventually, improve your bottom line."

Follow Maithili Jha and Pierce Schoel on LinkedIn.

Become a better manager so your team can be more effective.
Sign up for a free coaching consultation with Uptick Co-founder Chris Zaugg to discuss how you can increase your teams' effectiveness by connecting relationally.

General Leadership Videos
These leadership articles don't quite fit into a category, but they're all worth a watch.
Liz Fosslien, head of content at Humu and co-author and illustrator of No Hard Feelings: The Secret Power of Embracing Emotions at Work, explains why and how leaders should practice selective vulnerability. Fosslien describes selective vulnerability as opening up to your team while still prioritizing psychological safety.

"The key to selective vulnerability is really pairing those moments of openness with providing a concrete path forward," says Fosslien. "Leaders have to walk this really careful line to make sure they're still projecting calm and confidence."

She says that leaders can use one-on-ones to share how they're feeling so employees don't feel isolated by their own stress or mental fatigue.

Follow Liz Fosslien on Twitter.
Speaker and author Scott Williams explains what makes a leader versus a manager. "Leaders develop followers, and managers manage people and things," says Williams. He points out that no one gets excited about business managers. Instead, people seek out leaders. Think about it: Did you find this article by searching for "business videos" or "leadership videos"?

If you're not sure if you're managing or leading, Williams recommends asking yourself, "If my position, title, role, or formal authority were removed, would the people I'm leading still gladly follow me?"

Follow Scott Williams on Twitter.

In this video, TV writer and book author Shonda Rhimes shares a bit of the motivation behind her book, Year of Yes. Rhimes reveals that saying "yes" to things she was afraid of helped her overcome those fears. She goes on to explain a feeling she calls the "hum"—a driving, productive feeling that she once achieved while deep in work but realized she had lost somewhere along the way.

After she admits that she likes working more than being at home, Rhimes encourages others to take the time to say "yes" to play and let that play fuel the hum that leads to great work. "Work doesn't work without play," says Rhimes.

Follow Shonda Rhimes on Twitter.

Ok, so this one isn't exactly about leadership in business, but who doesn't love a bit of cinematic inspiration? If you need something to pump you up while you rock your best Wonder Woman confidence pose, this is the leadership video for you.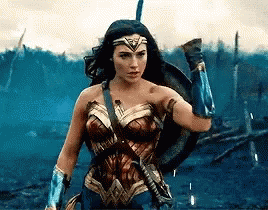 Will You Be a Leader in 2021?
You may have noticed some recurring themes in these leadership videos. Great leaders stress the importance of being a human that other people want to follow—not just someone who delegates tasks.

As you make plans for 2021, create space and time for connecting with your team members. Meet with them often to talk about work, personal lives, challenges, and wins. Start by scheduling weekly one-on-ones with your employees through Uptick.
Become a better manager so your team can be more effective.
Sign up for a free coaching consultation with Uptick Co-founder Chris Zaugg to discuss how you can increase your teams' effectiveness by connecting relationally.