The uncomfortable truth is, no one is okay is right now. Grief experts (a real thing) say that because of massive social changes and uncertain futures brought on by the pandemic, we're all dealing with a sort of collective grief.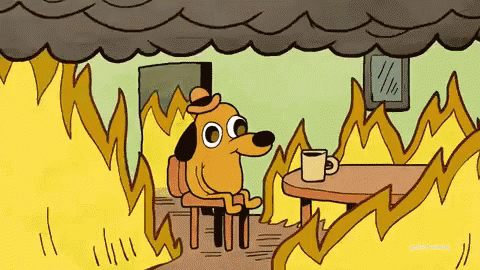 Because of that, a lot of companies are rethinking how they support their team's mental and physical well-being. And those companies that have taken action say their teams are happier and more productive. We interviewed four company leaders to see what they are doing to support their teams (and shared what we're doing as well).
SignEasy Embraces Meditation and Decompression Time
Electronic signature app company SignEasy helps employees find moments of zen during stressful times.

SignEasy was fully remote prior to the pandemic, but leadership introduced additional policies focused on creating boundaries between work and home life. While some initiatives were proactive, SignEasy also surveyed employees for ideas.

The team now enjoys weekly virtual meditation sessions with a yoga instructor to alleviate stress and anxiety. Meeting-free Wednesdays give staff a guaranteed day to focus on deep work (and maybe work in their pajamas). Plus, management encourages the team to take every third Friday off so they can make time to relax.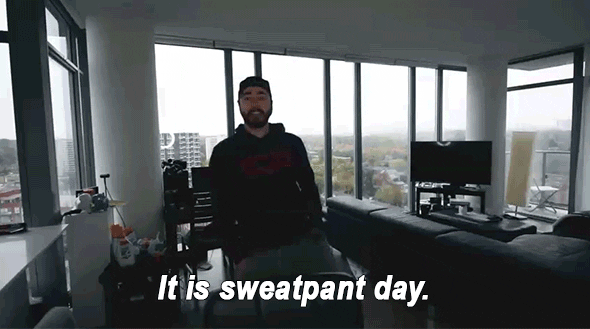 "Prioritizing employee health is a goal in itself for us," says Kirti Sharma, head of product marketing at SignEasy, "but it also helps business, because when the team is happy, we have more productive and engaged employees, better ideas, and overall more energy across the company."
Hot Paper Lantern Increases One-on-One Time with Employees
Digital branding agency Hot Paper Lantern supports employee health with frequent one-on-one conversations.

As soon as the team shifted to remote work, management initiated weekly one-on-ones with each team member. Leadership wanted to carve out time to check on their staff's well-being and see what else could be done to support their team.

"I think making sure your employees are safe and healthy only increases happiness and productivity," says Sarah Sanzari, senior HR specialist at Hot Paper Lantern. "We don't want anyone to feel stressed about commuting to the office, working in a confined space, finding childcare, etc. Allowing people to work from home removes that extra level of unknown that so many of us are facing right now."

Management also uses one-on-ones and anonymous surveys to decide how they will adjust their operations. Hot Paper Lantern now ends the Friday workday at 3 p.m. so the team can get a head start on their weekend. Employees enjoy a more flexible schedule as well, so they no longer have to work the standard 9-5 shift.

Want to be a better manager with a happier, healthier and more effective team?
Sign up for a free coaching consultation with Uptick Co-founder Chris Zaugg to improve your team's effectiveness by connecting relationally.

Negotiatus Focuses on Employee Engagement
Spend management platform Negotiatus seeks out ways to keep their team happy and connected.

When Negotiatus made the switch to remote work, their team members began to feel lonely and isolated from their coworkers. Leadership responded by creating more opportunities for virtual social interaction.

The team now has a program called "Mahalo Mates," which randomly splits team members into groups for 30-minute casual hangouts over Zoom. People can also use the Slack Donut integration to be randomly paired with a coworker for a virtual lunch or coffee. Negotiatus hosts weekly all-hands meetings as well, so the team has more opportunities to celebrate wins, discuss challenges, and ask questions.

Employee health and engagement is important to Negotiatus, so leadership uses surveys to involve the team in decisions. Thanks to employee feedback, Negotiatus has a "Return to Work Framework" that allows team members to choose to return to the office or continue to work remotely.

"We firmly believe that we can create a sustainable, happy, and engaged workforce in the long run by ensuring that our employees prioritize their mental and physical health today and every day," says Shirley Zhang, people operations manager at Negotiatus.

Animalz Embraces Transparency
Content marketing agency Animalz provides transparent communication to ease anxious minds.

COVID-19 has resulted in historically high unemployment rates, which, understandably, has made people nervous about their job stability. Animalz didn't want the team to panic, so leadership has started sending weekly memos about internal business.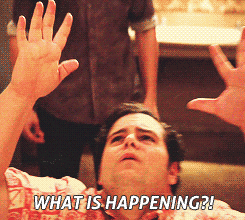 Each week, memos follow a format: here's what we know, here's what we don't know, and here's when we'll update you. Leadership doesn't shy away from uncertainty or bad news. Instead, they are open about necessary changes, such as salary and hiring freezes to prevent layoffs, and they are honest about how the pandemic affects business.

Animalz also encourages mid-level managers to schedule one-on-ones with their team members to discuss mental health and well-being. The company has always offered flexible sick leave and time off, but leadership continuously reminds the team that time off can be used for mental health days or family care.

"Employee health is directly tied to employee engagement," says Nicole Nesman, VP of people ops at Animalz. "No one will do their best work if they're sick, exhausted, or anxious. Engaged, healthy employees are more productive, which leads to higher revenue."

Uptick Balances Work With Fun Surprises
Here at Uptick, we've (of course) used our weekly one-on-ones to continue checking on our employees' well-being, but we've also found creative ways to make our team smile.

We created a break-time Slack channel so people can drop a Zoom link and invite coworkers to join them for a casual chat. The team also uses this channel to challenge each other to games of Harry Potter Trivial Pursuit or Quiplash.

Because 99% of our team is located in Minnesota, we were also able to plan a socially distanced donut surprise. Our Co-founders Chris and Michael drove to everyone's houses to surprise them with donuts on their doorstep and wave from a safe distance. It was such a hit that we now have a standing Friday morning calendar invite for people to eat donuts and hang out on Zoom. Oh, and the 1% who doesn't live in Minnesota? Don't worry – we had donuts delivered to her too!

Our weekly all-in team meetings were in place prior to our shift to remote work, but leadership now makes time for more open discussion. Chris encourages the team to be honest about how remote work is going and asks what the company can do to help.

"Our team members don't check their personal lives at the door when they start working," says Chris. "Finding ways to help our team get through the inherently stressful pandemic was important from the beginning. Providing them with the equipment they need at home and creating some fun Slack channels helps make the people you see on Zoom a little more three dimensional."

How Are You Prioritizing Employee Health at Your Company?
Many people struggle to prioritize their own mental, physical, and emotional well-being. Regardless of the situation — pandemics, health issues, family needs, etc. — you need to show your teams that you care about them. Make time to discuss their mental health, home life, and overall well-being during frequent one-on-one meetings.

Not sure where to start? Try our One-on-One Training, Choose Your Own Adventure Style.
Want to be a better manager with a happier, healthier and more effective team?
Sign up for a free coaching consultation with Uptick Co-founder Chris Zaugg to improve your team's effectiveness by connecting relationally.