When it came to the business stories that dominated the headlines, 2019 could be called the year of accountability.
In the last year of the decade, companies in industries ranging from tech to manufacturing to whatever industry WeWork is were held responsible—to their employees, to their customers, and to the world at large.
As managers look ahead to 2020, you should let this climate of corporate responsibility inspire you in your day-to-day work. In that spirit, let's look at five business stories from the year behind us and the lessons they teach about the year ahead.
WeWork Flies Too Close to the Sun
During the years of its rapid expansion, WeWork defined the co-working trend, netted billions of dollars in investor capital, and promised a brick-and-mortar concept with the kind of exponential growth and disruption usually associated with tech startups. Then, in 2019, it all came crashing down, beginning with a disastrous Wall Street Journal profile of WeWork's bombastic founder, Adam Neumann. The profile painted a picture of a larger-than-life founder with a tenuous grasp on the basic norms of business. (In one anecdote, Neumann handed out tequila shots at a meeting, minutes after announcing massive layoffs.)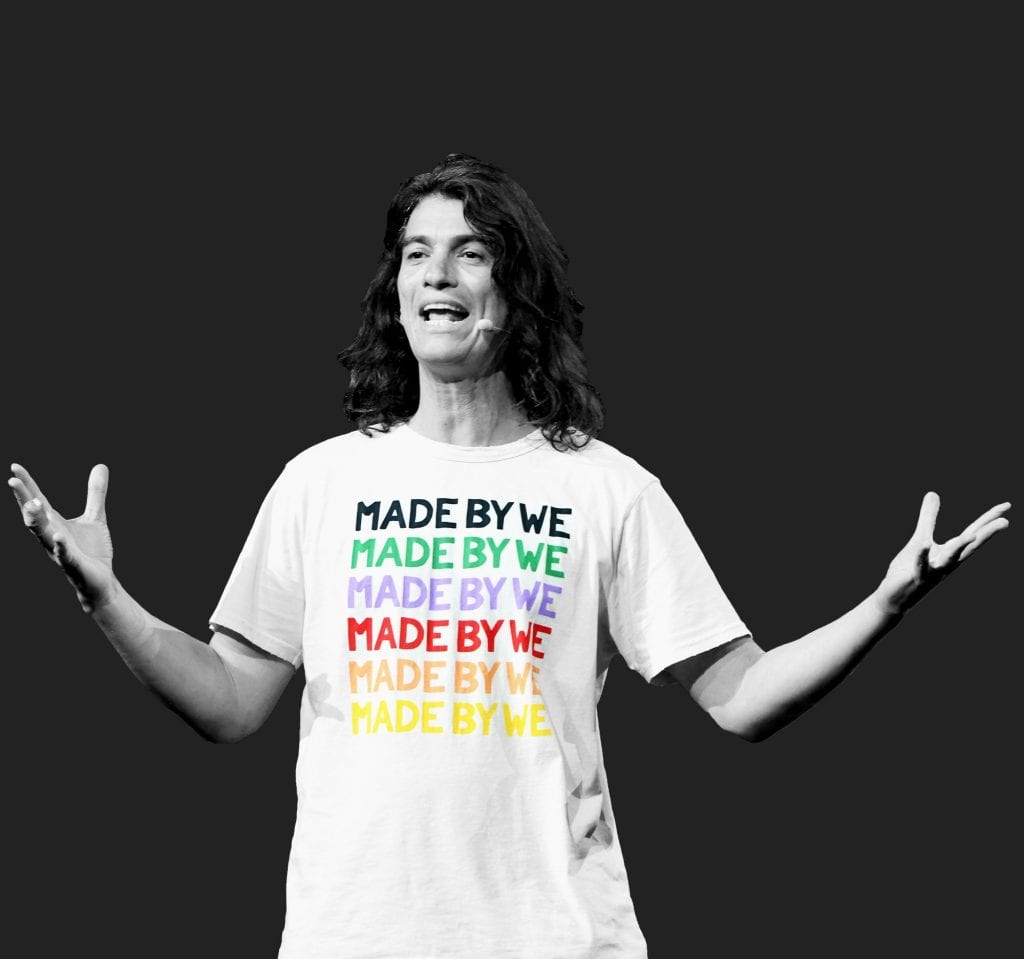 In the wake of the WSJ profile and a string of similar stories, WeWork ousted Neumann, canceled its hotly anticipated IPO, and is currently trying to salvage its business through layoffs and restructuring.
The Lesson for 2020
WeWork's meteoric rise and fall may be the last and most dramatic example of a particular brand of grandiose Silicon Valley startups built around charismatic but irresponsible founders. Like many such startups, WeWork attempted a number of dubious expansions (promising to revolutionize schools with WeGrow and living spaces with WeLive), when it should have focused on its core product. So one lesson from WeWork is that not every company is designed for startup-level growth, and leadership teams need to exercise discipline in setting reasonable, incremental goals.
Despite WeWork's business mistakes, its most lasting legacy may the highly publicized, tone-deaf antics of its founder. Particularly after the fall from grace of Uber's Travis Kalanik, Theranos' Elizabeth Holmes, and other such cautionary tales, this story may signal the end of the era of founders operating with free rein and little oversight. Leaders who fail to model positive behaviors may find themselves forced out of their position, like Away CEO Steph Korey, who was replaced after an investigative report revealed a highly dysfunctional company culture. In 2020, look for the business community to stop rewarding showmen and start valuing leaders who combine business acumen with emotional intelligence.
Unions Get Their Teeth Back
Union membership has been in a slow decline since the Reagan administration and at an all-time low over the past two years, but in 2019, the trend showed signs of a reversal. NPR reported that in 2019 more workers went on strike than any year since 1986 and quoted one labor expert as saying: "You've got really an economy that says to many workers, 'This is the time for us to grab what we can.'"
In that spirit, several unions successfully organized their members to strike for change in 2019. General Motors employees engaged in the longest auto workers' strike in half a century, which was a (qualified) success. The Chicago Teachers Union strike resulted in concessions from the city. And across media, writers and editors increasingly banded together to protect their vulnerable jobs; membership in internet publishing unions has risen 20-fold since 2010, according to HBR.
The Lesson for 2020
After years in which corporate profits rose while workers' wages remained stagnant, employees are ready to demand more from their employers. Given low unemployment levels and a strong economy, workers are in a stronger position than in the past and unafraid to assert themselves if they feel undervalued.
In light of this, managers and executives will need to be mindful of how they can meaningfully improve conditions — salaries, benefits, vacation and leave time, and overall issues of company culture — for their workforces.
New Laws Demand Data Be Handled with Care
We're still living with the ongoing fallout from a series of high-profile data breaches and revelations about the misuse of personal data. Even though the EU's General Data Protection Regulation (GDPR) took effect in the summer of 2018, and the California Consumer Privacy Act (CCPA) won't begin enforcement until January 2020, 2019 was still a big year for data privacy.
In January 2019, Google was slapped with a 50 million euro fine under GDPR, and it kicked off a year of aggressive enforcement that saw companies of all sizes penalized for failing to adequately safeguard private data. In the U.S., businesses scrambled to prepare for CCPA, even as other states passed data privacy laws of their own, creating an often-confusing patchwork of legislation.
The Lesson for 2020
In the year to come, any business that handles the personal information of its customers or employees needs to exercise far greater care in how it collects and stores that data.
The specifics of legal compliance aside, what these laws signal is a shift toward transparency in how businesses communicate their data policies. It's important to note that both GDPR and CCPA set higher fines for "intentional" violations, so companies need to exercise special care that their policies, and every piece of documentation about those policies, maintain the highest ethical standards. To avoid losing the trust of customers and employees, companies must avoid even the perception of underhandedness or recklessness when choosing how to employ personal data.
Cleanup Efforts Underway for Toxic Online Content
For years, the internet's most popular online forums have remained stubbornly neutral regarding the content people post to them, but in 2019, the public began to hold these companies responsible for managing harmful misinformation and online abuse.
Twitter CEO Jack Dorsey announced that Twitter would not permit paid political ads, asserting that "political message reach should be earned, not bought." Facebook's Mark Zuckerberg, meanwhile, earned widespread condemnation for his refusal to forbid politicians from posting misinformation on the site. The infamously toxic forum 8chan shut down after it lost the support of its cybersecurity provider and domain registrar after the site was linked to multiple racially motivated mass shootings.
The Lesson for 2020
In politically fractured times, companies (and not just social media companies) will find it more and more difficult to remain neutral. Companies are more open than ever to scandal regarding their handling of hot-button issues and will be held accountable for who they do business with, how they permit their products to be used, and how they consider the input of employees when picking their battles.
Workplace Burnout Won't Fade Away
2019 was the year the World Health Organization added workplace burnout to its International Classification of Diseases. That was only the most prominent story in a year in which the costs of burnout and workplace stress became a serious issue. In another dramatic example, in May, the Annals of Internal Medicine published a study that found that doctor burnout costs the U.S. healthcare system $4.6 billion per year.
Some workplaces have tried to address burnout by banning after-hours email, while others have instituted employee wellness programs. But there's no silver-bullet solution to this problem, and it's calling many long-held assumptions about work into question. The idea of a four-day workweek is picking up steam and is supported by a pilot program Microsoft ran in Japan that saw productivity rise 40% with a four-day week. The number of fully or partially remote workers continues to rise. The surprising success of Andrew Yang's presidential candidacy—which is built on the concept of a base minimum income unconnected to work—speaks to the fundamental changes in how we value labor.
The Lesson for 2020
Burnout will continue to be a serious issue next year, but the good news is that it's an issue managers can do something about. As we've written about before, burnout isn't simply the result of boredom or fatigue but a lack of fulfilling, supportive workplace relationships. Managers can address burnout by minimizing needless busywork, fostering a healthy work-life balance in their teams, and using one-to-one meetings to promote their reports' overall wellness.
Make 2020 the Year of Integrity
2019 taught us that every business (no matter how big) is expected to serve the needs of their entire community, not just their shareholders. That should be not just a warning but an inspiration in the year ahead. Transparency, integrity, and empathy are qualities you should implement, not just in the abstract, but systematically. That effort should start by taking care of the people you work with every day: your team.